HERBO Apothecary No.1 — The Root of HERBO: Our Signature Formula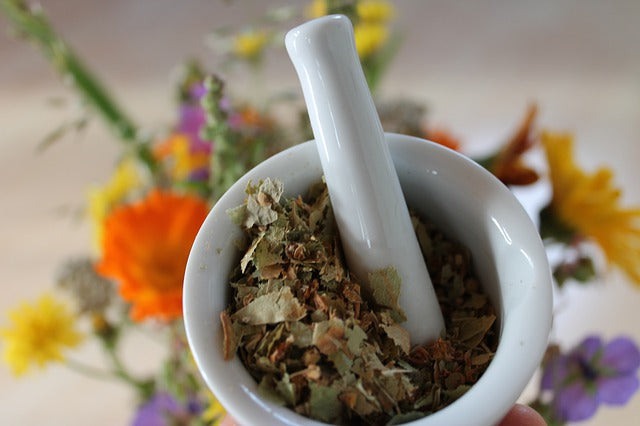 HERBO Apothecary No.1 — The Root of HERBO: Our Signature Formula
Let's get to the root of all HERBO products, our signature aromatic formula, and why we chose rose, lavender, sandalwood and cypress
Recent years have brought a surge of organic skincare products. The science behind ingredients and understanding of what can help or harm our precious skin has grown exponentially. Awareness is essential.
At HERBO we understand the expansiveness of the skincare industry and inevitably its effect on our people and our planet. Creating effective yet exquisite, earth-loving skin essentials that prioritize quality and conscious production. Ensuring every person and plant, as well as our beloved planet, is considered all along the way. Leaving the lowest carbon footprint possible. All of our products are vegan, organic, cruelty-free, as well as free of any potentially harmful parabens, sulfates, silicones, and phosphates.
We also don't believe that in order to create excellent products we need to reinvent the wheel. Rather that there is greater benefit in drawing from ancient wisdom and traditions. Our ancestors understood the power of plant medicine. We are beginning to see this deep understanding of the earth and all the natural resources it offers, reemerge as the revered art and science that it is.
We created HERBO to be everything you need for exceptional morning and evening skincare routines. From our bath products to expertly designed lotions and balms, it's our hope that HERBO products will help your skin thrive.
Herbal history + benefits of our signature formula
Rose

Lavender

Sandalwood

Cypress
ROSE
Rose is so much more than a fragrance. Its antioxidant elements help strengthen and rejuvenate skin, while fortifying its moisture barrier. Perfect for soothing and hydrating, while also maintaining a healthy balance of natural oils.
SANDALWOOD
Sandalwood is commonly used in Ayurvedic medicine and thus has been sought out for its wellness applications for thousands of years. Sandalwood is well known for its calming and relaxing therapeutic fragrance. However, as a topical, sandalwood is believed to promote cell growth and support overall healthy skin with its antibacterial properties.
LAVENDER
Lavender is the darling of aromatherapy. The sweetest blend of earthy and floral, lavender may very well have been designed by mother nature to soothe. Aside from its aromatic essence, it is believed to have many healing elements, purifying and calming dry or irritated skin.
HINOKI CYPRESS
Hikoki Cypress is a highly revered tree native to Japan that has been used for centuries and worldwide as an essential oil. Cypress offers a subtle earthy and uplifting aroma with a hint of lemon that makes it the perfect accent to any aromatherapy blend. As an essential oil, it is believed to have wellness applications including relaxing muscle tension, decreasing skin irritations, and conditions such as cellulite and acne. As well as having antibacterial, antimicrobial & antifungal properties.
Our signature formula is just the beginning of our herbal apothecary turned skincare essentials. To discover more of the healing and holistic elements of our various herbs and essential oils visit "Our Ingredients" or enjoy our Herbo Apothecary series.